Sending gifts and greetings is a long-held Christmas tradition. In the U.S. alone, the Postal Service delivers more than 16 billion pieces of mail in between Thanksgiving and Christmas.
Your Gifts, Your Choice
You may choose to send gifts via mail. Delivering packages in person may be impractical or even impossible, but sending allows you to give Christmas gifts to far-flung family or friends.
Or perhaps you choose to send holiday greetings in cards and letters. Year end is a natural time to touch base with old friends, distant family members, and those you may not see throughout the year in order to share news and swap stories.
In each instance, you make a deliberate choice to prepare a message or a package … and then put it in the hands of a delivery service.
The Father's Gift, The Father's Choice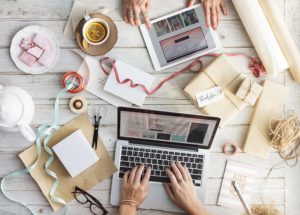 The whole idea of sending gifts and greetings was originated by God the Father. 1 John 4:9 tells us, "God sent his only Son into the world so that we might live through him." By sending Jesus, He made a choice that led to Christmas in the first place.
Yet while we send packages and messages at Christmas to keep up traditions and keep in touch, God's choice to send Jesus was quite different.
In this passage, "to send" means more than to simply use a peasant girl and her fiancé as a delivery service. Here, "to send"translates as "to set apart on a mission." With that in mind, 1 John 4:9 could read, "God set apart his only Son on a mission into the world so that we might live through him."
God's choice was purposeful. He had a clear end in mind.
The Father sent His gift so we could live. His gift led to our present and eternal survival.
Jesus's Choice to Be Sent
Jesus, too, made a choice. He chose to be sent to us as Immanuel – God with us.
It can be easy to overlook the enormity of that decision. "Though he was God … he gave up his divine privileges; he took the humble position of a slave; and was born as a human being" (Philippians 2:6-7, NLT).
Jesus gave up divine privileges so that we might have life.
Jesus chose to be sent to our beautiful world … a world filled with sin. The God of the universe left the purity of heaven to live amidst the impurity of earth.
Jesus chose to leave the praises of heaven … to live on earth where He is scorned or ignored.
Jesus chose to leave the miraculous environment of heaven … to live on earth where His miracles are greeted with suspicion, skepticism, or downright hate.
God chose to send Jesus. And Jesus chose to be sent and to live with us …all so that we would have the privilege to choose Him.
What will you do with that choice?
More to Cultivate Your Spiritual Health During Christmas
Christmas Choices, Part 2: Two Ways to Receive Gifts
Purpose: Mary Is Not the Only Favored One